Livermore Optometry Group | Eye Allergy Treatment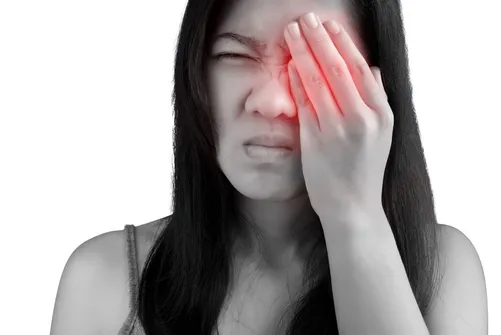 Eye allergies are much more than a nuisance. At Livermore Optometry Group in Livermore, CA, our optometrist understands how frustrating and uncomfortable they can be. We offer comprehensive eye care services, including the treatment of allergies and other conditions that affect the eyes and vision.
If you suffer from itchy, watery eyes, redness, or other allergy symptoms, we can help. Our optometrist will work with you to determine the cause of your allergies and get you started on treatment right away.
What Are Eye Allergies?
Eye allergies are actually a type of seasonal allergic conjunctivitis, which is an inflammation of the tissue that lines the inner surface of your eyelids and covers the front of your eye. This condition is often caused by pollen, dust mites, or other irritants in the air that come into contact with your eyes.
While seasonal allergies are the most common type of eye allergy, they are not the only kind. You can also suffer from year-round (perennial) allergic conjunctivitis, which is caused by indoor allergens like pet dander, dust mites, or mold.
How Our Optometrist in Livermore, CA, Can Help
At Livermore Optometry Group, we offer comprehensive eye care services to patients of all ages. Whether you are suffering from seasonal allergies or year-round allergies, our team can help. We will start by conducting a thorough examination of your eyes and vision. We will then ask you about your symptoms and any possible triggers.
Once we have a better understanding of your condition, we will develop a treatment plan that is tailored to your specific needs. This may include the use of over-the-counter or prescription eye drops, as well as other treatments. We will work with you to find the best way to relieve your symptoms and get your allergies under control.
Eye Allergy Treatment
Eye allergy treatment depends on the severity of your symptoms and how well you respond to certain treatments. In some cases, over-the-counter eye drops may be all that is needed to relieve your symptoms. However, if your symptoms are more severe or do not respond well to over-the-counter treatments, our optometrist may prescribe stronger medication.
In some cases, allergy shots (immunotherapy) may be recommended. This treatment involves exposing your body to small amounts of an allergen over time in order to build up immunity and reduce your symptoms.
Find High-Quality Eye Allergy Treatment at Livermore Optometry Group
If you are suffering from eye allergies, don't wait to get help. Call Livermore Optometry Group today to schedule your consultation and experience relief. Our team is on standby and will be here to answer any questions and concerns you have about treatment.